Oil & Gas Pipeline Boring
What Is Pipeline Directional Boring?
Directional boring is a trenchless method of installing oil and natural gas pipelines underground along a predetermined bore path. The directional drilling system allows for the placement of oil and gas pipeline with minimal disturbance or disruption along the ground surface. With pipeline directional boring, obstacles like sidewalks, driveways, parking lots, roads and highways are easily bypassed reducing the direct and indirect costs of oil and gas pipeline trenching.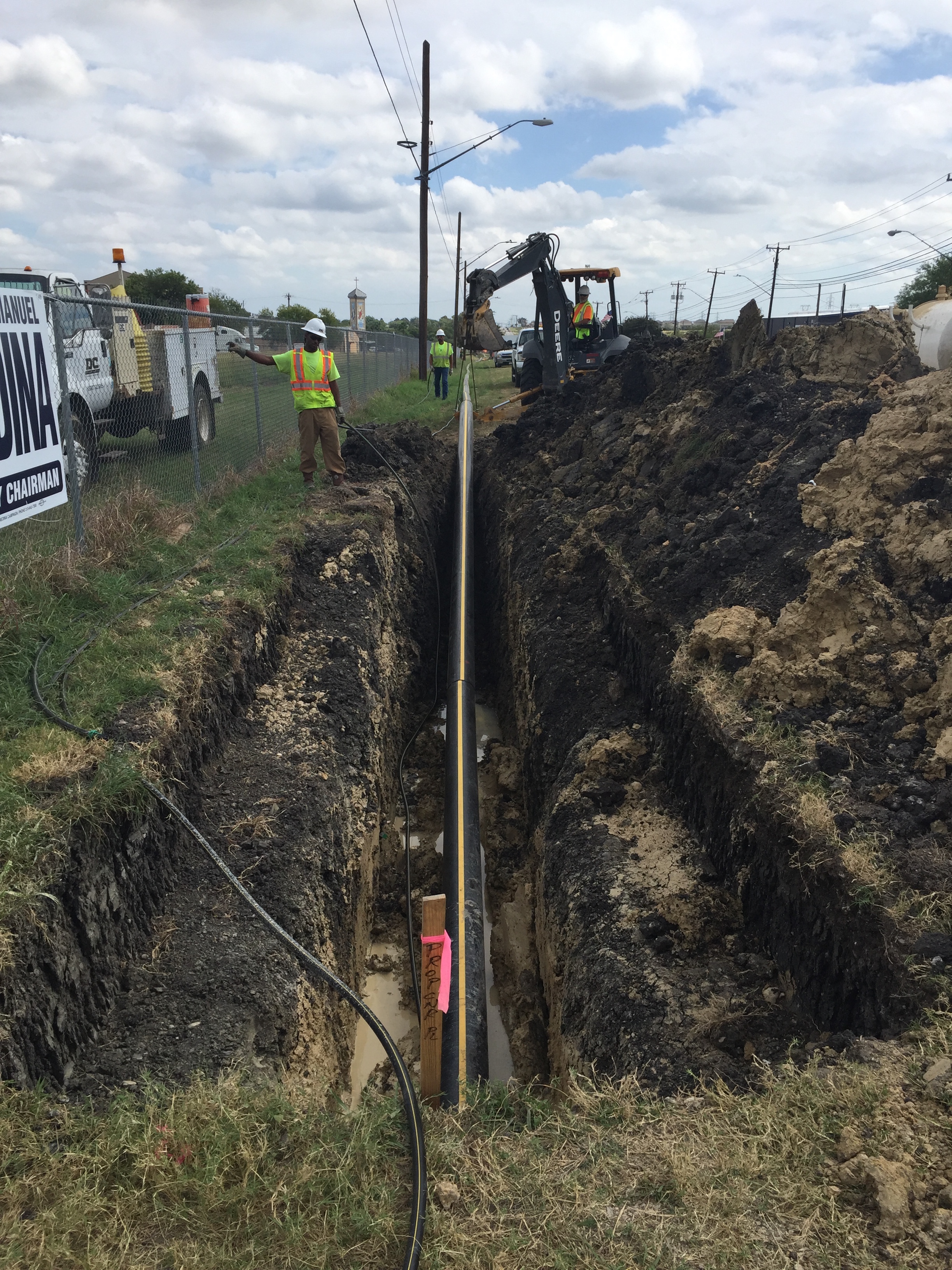 Boring Contractors Oil & Gas | Oil & Gas Pipeline Installation
The Advantages Of Directional Boring Oil and Gas Pipelines
In addition to preserving the integrity of the landscape surrounding oil and gas pipelines, directional boring has additional benefits:
Pipelines can be installed in curved or straight lines to avoid surface and subsurface obstacles.
The pipeline boring process can be much quicker than traditional trenching methods and requires fewer workers, making it less expensive in most cases.
Directional boring can be used to drill under roads, buildings, creeks and rivers.
Directional boring is a less noisy and more environmentally friendly process than traditional methods.
While we can directional drill oil and gas pipeline transmission and distribution lines to residential gas line bores, our drilling fleet and crews are best suited for medium to large oil and natural gas pipeline, compressor and pumping station boring projects including midstream pipeline construction (steel and poly pipe; 2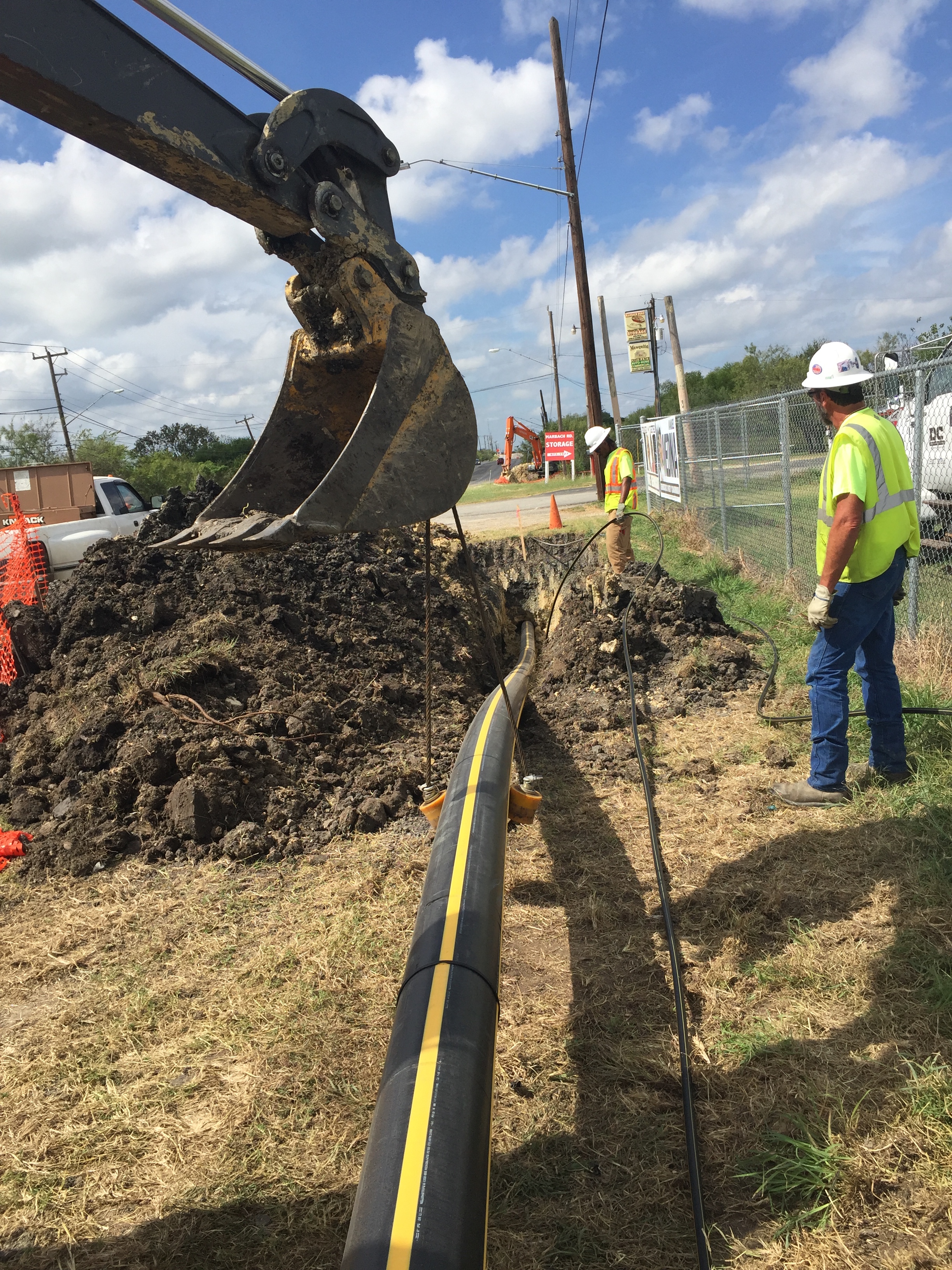 Boring Contractors Oil & Gas | Oil & Gas Pipeline Reconstruction
There are tens of thousands of miles of oil & gas pipeline throughout the country. These pipelines require frequent repairs and reconstruction.
Our crews have directionally drilled many oil and natural gas pipeline reconstruction jobs across the continent and have laid miles of pipeline through some of its most challenging terrain.
We assist our customers achieve their environmental objectives by installing the proper controls and barriers to protect our environment during and after construction and repair of their oil and natural gas pipelines and facilities.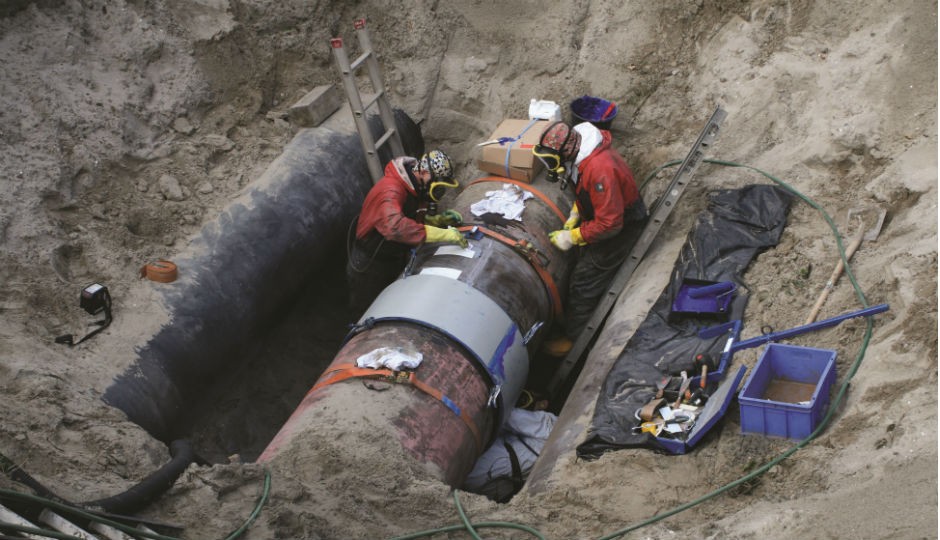 Boring Contractors Oil & Gas | Oil & Gas Pipeline Repair
Whether for pipeline reconstruction and repair or compressor and pumping station line reconstruction, our directional boring team can drill and complete your project on time and within budget.